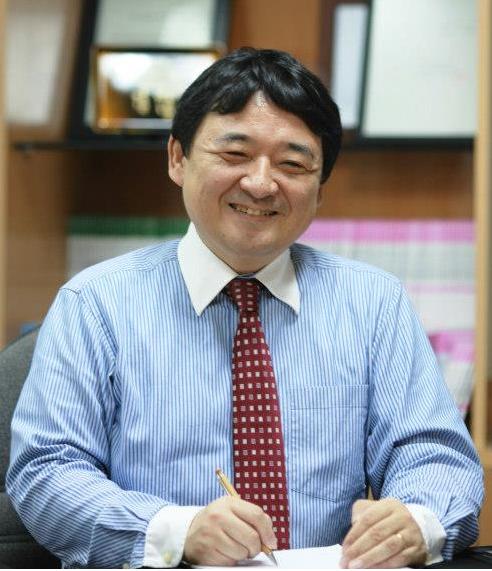 MR. SAITO TAKAHISA
President
Mr. Saito Takahisa is a highly experienced consultant in Vietnam focusing on helping investors to act in compliance with Vietnamese laws. He has been living and working in Vietnam for 20 years, excellent in Vietnamese, knowledgeable of Vietnamese investment and labor regulations and laws, investment environment, employment conditions as well as Vietnamese culture and society. Graduated from Waseda University in Social Sciences, he spent around 10 years working in management and overseas business field before spending 5 years as a business consultant in a consulting firm, where he devoted his effort and knowledge to consult and instruct Japanese investors in all aspects of their investment. In 2008, he founded AIC Vietnam with the aim to better support and help more Japanese investors doing business in Vietnam. With his extensive knowledge and experience, he can thoughtfully understand and is able to respond to the needs and difficulties of Japanese investors. Thanks to the talented and dedicated consulting team, AIC Vietnam has gained incredible achievement with more than one hundred clients. With his reputation and achievement in the industry, Mr.Saito is the guest of honor of many investment promotion activities between Japan and Vietnam.
Qualification:
BA of Waseda University
Excellent Vietnamese and English
Thorough knowledge of Vietnamese investment and labor regulations and laws
10 years experience in business consulting industry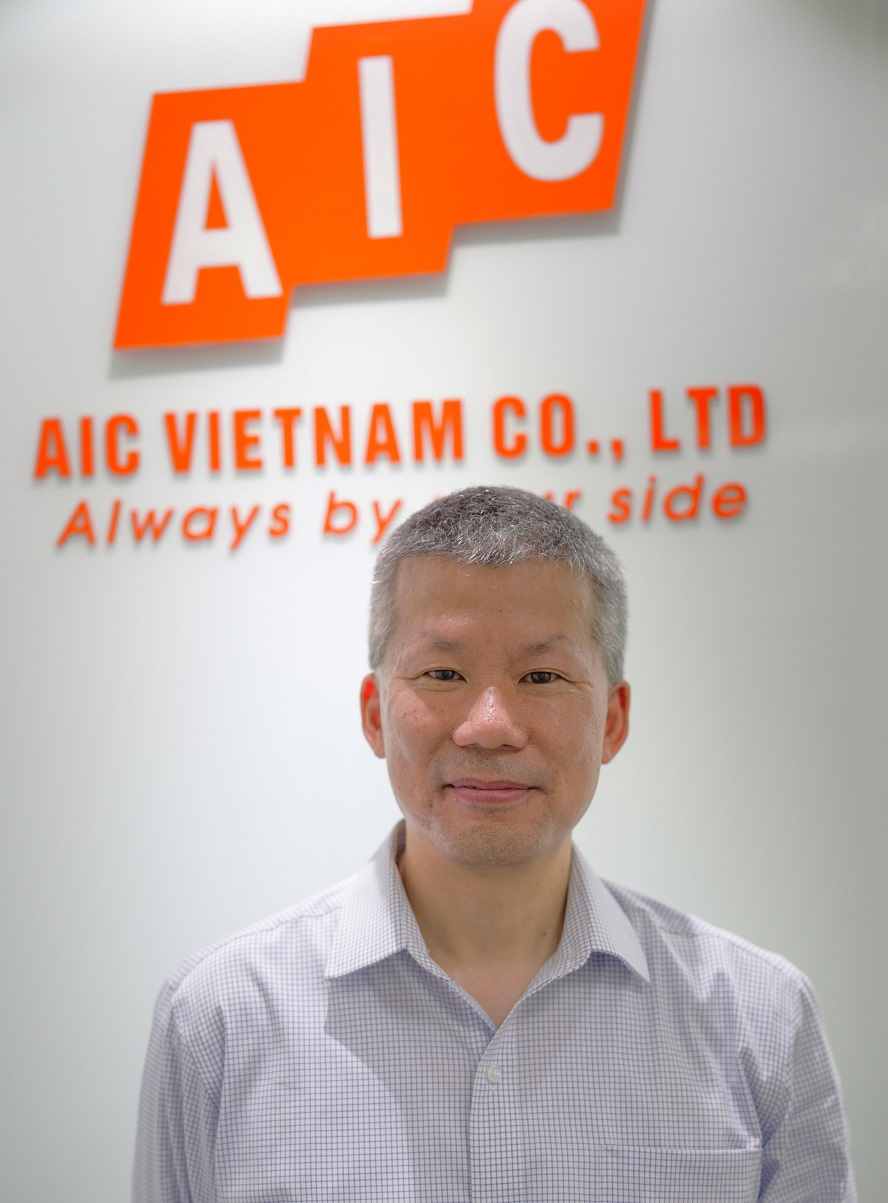 Mr. Oba Yoshiharu
Senior Expert Manager, Japan Desk
Mr. Oba has been supporting Japanese companies for more than 20 years having worked in Vietnam, Japan, US, Mexico, Finland and Czech Republic.  With his versatile and international work experiences, he can give advices on a wide range of business issues.    
Qualification:
BA in Foreign Studies (English) – Sophia University (Japan)
MBA in Consulting/General Managment/Marketing – Wake Forest University (USA)
CPA in lllinois State (License No. 065.049404)
IRS Enrolled Agent (License No. 131346)
Language: English and Japanese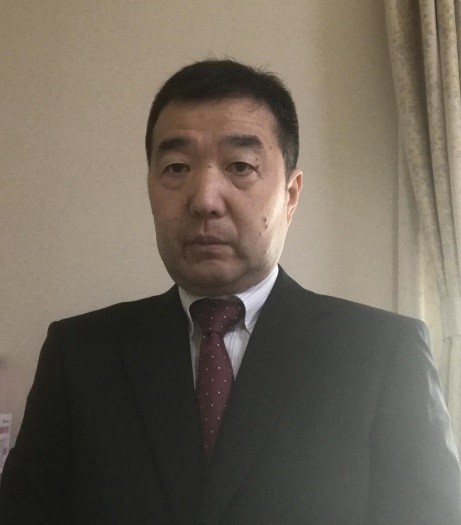 Mr. ANDO MITSURU
Yokohama Branch Manager
Mr. ANDO MITSURU – Yokohama Branch Manager
Before contributing to AIC Vietnam, Mr. Ando is independent consultant and mentor for SMEs in consulting company.
Based on consultant experience with more than 100 domestic and overseas companies (China, Vietnam, etc.), Mr. Ando is practical advice to improve manufacturing facilities based on Sangen principles, build cost accounting system, production management system, cost management …
With the diversified knowledge and experience, Mr. Ando's advice is always trusted and appreciated by AIC and customers.
Qualification:
Bachelor of Social Sciences-Waseda University
Japanese (native), Chinese
SMEs consultant
Consulting Experience: 30 year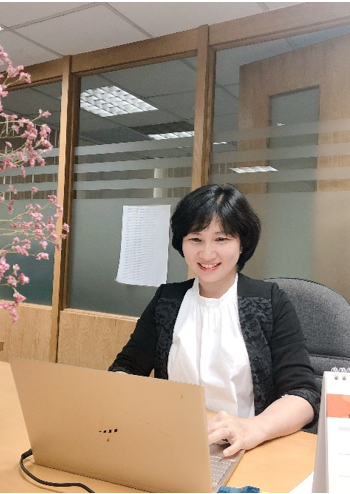 MS. NGUYỄN HƯƠNG MAI
MA
Managing Director
Ms. Nguyen Huong Mai is the Managing Director of AIC VIETNAM. She is responsible for daily business operations as well as Accounting and Tax consulting Divisions.
Ms. Mai has nearly 16 years of experience in consultation on accounting and taxation which covers various business types: domestic, foreign, multinational enterprise, from service to manufacturing. Ms. Mai has broad experience in providing accounting and tax consulting services, including preparation of consolidated reports, Vietnamese Accounting Standards application, Vietnamese tax system compliance and internal control system.
With strong proficiency in Japanese and English, extensive understanding of the Vietnamese accounting & tax systems as well as Business investment both practically and theoretically, she is undeniably a reliable advisor for foreign investors.
Qualification:
Master in International Relations – Foreign Trade University.
Certificate of Chief Accountant
Language: English and Japanese
Consulting experience: 16 years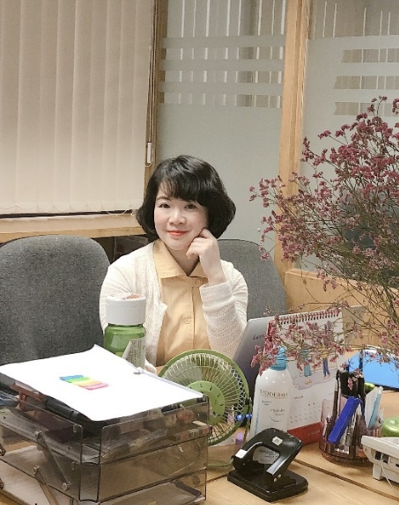 MS. TRẦN THỊ NGỌC TÚ
Manager of Business Consulting Division
Ms. Tran Thi Ngoc Tu is the manager of Business Consulting Department.  She is responsible for consulting corporate establishment and providing optimal advisors in business management for foreign investors.
Ms. Tu has 14 years of experience in Japanese corporate in manager position. She is also fluent in Japanese, widely understands culture and working style of Japanese after studying abroad there
Moreover, she is a tough negotiator with Vietnamese authorities. Ms. Tu constantly updates her understanding of Law on Labor, Law on Investment, and Law on Enterprises… Her consultancy solution is regarded as the gold key to foreign enterprises in general and Japanese business in particular in their first access to Vietnamese market.
Qualifications:
Bachelor in Law
Bachelor in Foreign Language – University of Languages
Certificate of Advanced Japanese.
Language: English and Japanese
Consulting experience: 9 years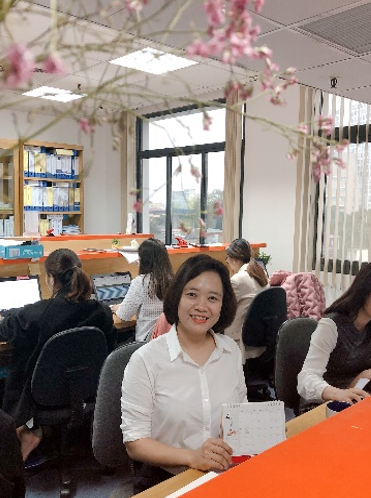 MS. LÊ QUỲNH ANH
Manager of HR Consulting Division
Ms. Le Thi Quynh Anh – manager of Human resources Division, responsible for consulting in labor for enterprises.
Ms. Quynh Anh has lasting experience in Japanese working environment. Besides English, she uses Japanese professionally as the main language in working. Ms. Quynh Anh had an opportunity to experience Japanese culture and people after studying and working in Japan in the past.
On the other hand, she helps nurturing long-term relationships between AIC Vietnam and Vietnamese authorities. Based on updated and extensive knowledge of Labor Code, Social insurance Law, Employment Law, etc, she gives optimal solutions for questions from customers relating to labor and labor procedures for newly established companies' operation.
Ms. Quynh Anh also directly presented in some seminars organized by the Japan Business Association in Vietnam and other organizations and work-shops with Vietnamese staff in Japanese companies to help enterprises in general, and staff in particular to follow Labor code and related matters.
Qualifications:
Bachelor in language – Hanoi University
Certificate of Language Academy MEROS – Japan
Certificate of training course in personnel – labor managing in enterprises
Certificate of Advanced Japanese and English
Consulting experience: 7 years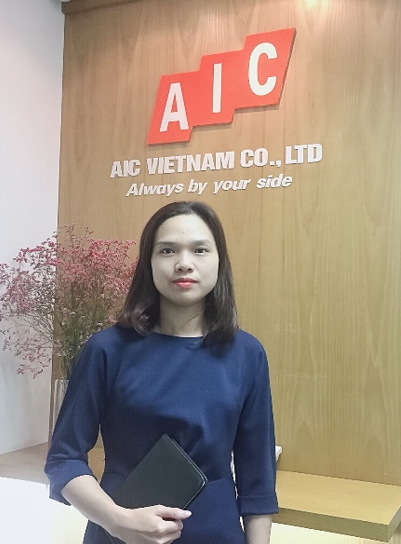 MS. PHẠM THỊ HUẾ
Manager of Accounting Division 1
Ms. Pham Thi Hue – Accounting consulting manager – Accounting Division No.1. She is responsible for creating and reviewing bookkeeping, accounting reports, tax reports for company clients in accordance with current Vietnamese accounting and tax regulations and other related regulations.
Ms. Hue has practical experience in accounting – auditing. She was not only an accountant for FDI enterprises but also an independent auditor for FDI enterprises, non-government organizations.
With the strength of reviewing and analyzing financial statements, controlling and planning financial, Ms. Hue has efficiently supported foreign enterprises through investment process in Vietnam.
Qualifications:
Bachelor in Auditing – National Economics University
Master in Financial Affairs Accounting and economic activity analyzing – National Economics University
Advanced English
Certified Public Accountants (CPA)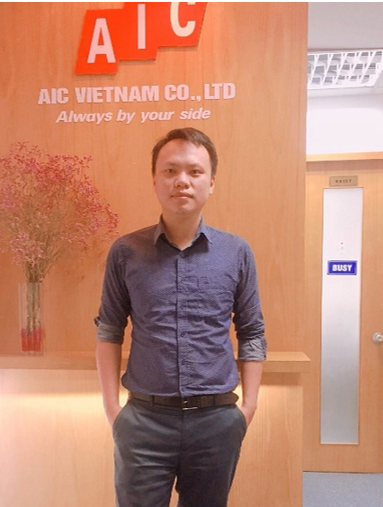 MR. ĐỖ ĐÌNH THIÊN
Manager of Accounting Division 2
Mr. Do Dinh Thien contributes to AIC Vietnam in the field of Accounting Consulting as a manager.
After graduating as a bachelor of economic from Academy of Finance, he continues winning finance and banking master in the same academy.
Mr. Thien had 3 years of experience as an accountant in a construction company before contributing to AIC Vietnam.
He had been continuously studying higher Accounting and got APC (Accounting Practice's certificate) as a proof of effort and working experience. With the diversified knowledge in theoretical and practical accounting, applying with recent Vietnam Accounting Standards, he becomes a core factor of accounting advisory team.
Qualifications:
Bachelor in economy – Academy of Finance
Master in finance and banking – Academy of Finance
Certified Public Accountants (CPA)
Consulting experience: 10 years
Advanced English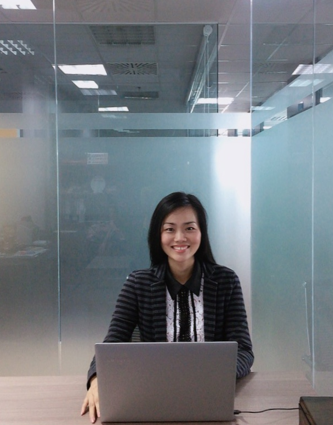 Ms. Ena Mochizuki – an expert, has 5 years of experience in secretary position and 3 years working in consulting filed.
She has broad knowledge about licensing, human resources and labor management. She also supports a wide range of business from manufacturing to services, from pre-expansion FS to post-establishment operation.
Qualification:
Bachelor of Kyorin University
Secretary Examination Level 2, Bookkeeping Level 3
International Trade FITT
Languages: Japanese, English, Chinese
Consulting experience: 3 years
CONTACT
(+84) 24 39 765 761
Email: infor@aic-vietnam.com